| | | |
| --- | --- | --- |
| Discover the world of jewellery at our Open House | | |


Jewellery Education:

Evolved!
In 2012, JDMIS, the name in Jewellery Education in Singapore, is announcing its next generation of exceptional jewellery training programmes: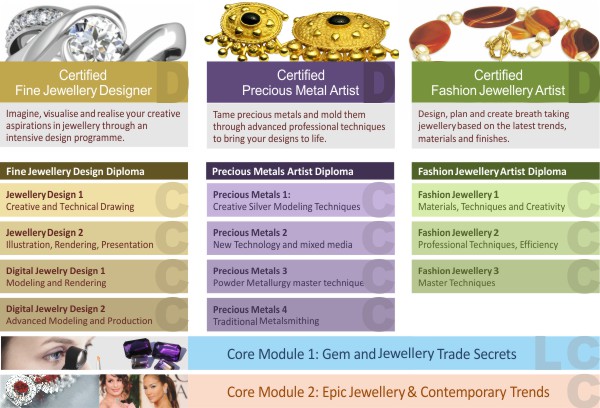 With these new qualifications comes substantial improvements to our course delivery
– with each of our courses re-engineered:
Now, when you complete your training at JDMIS you get
Experience Included ™
This means you leave not just with expert skills
and knowledge, but practice, experience and
confidence!
Tanja Sadow founded JDMIS based on her knowledge of Jewellery & Gemstones and her passion for teaching; now in its 5th year, JDMIS is the discerning person's only choice for comprehensive training in Jewellery. Join over 2000 Industry Professionals, Practicing Artisans and Creative Entrepreneurs that have discovered their passion and carved a niche for themselves with jewellery arts!

Information! – Demonstrations! – Beautiful Jewellery!
Interesting People!
We would like to take this opportunity to welcome you to join us at our Open House and witness the new & exciting developments for yourself. Bring a friend, too!
JDMIS OPEN HOUSE
Date:- Thursday 23rd August 2012
Time:- 7pm-9:30pm.
Venue:- JDMIS, Shaw Tower click for location
Interested? Join us! It'll be fun, interesting and there's no 'hard sell': If you are a jewellery artisan or professional, its simply not a question of whether you will join us, just when... ;)
Please RSVP to Paul or Michael by email clearly indicating your time preference,
or click here to Sign-up Online,
or SMS to 9125 4107 the following: 'Open House AUG {your name}'